Math, Engineering, Science Achievement (MESA)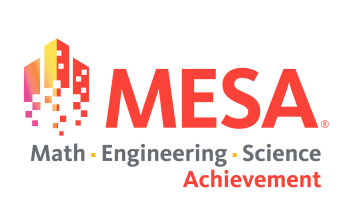 What is MESA?
The Pierce College MESA program supports students majoring in calculus-based STEM (Science, Technology, Engineering and Mathematics) fields who seek to transfer to a four-year institution, with a focus on first-generation and financially disadvantaged students.
MESA students must be pursuing a major that requires Calculus I (Math 261 at Pierce College) as well as higher level math courses or courses in physics, engineering, chemistry, biology, or computer science.
Students cannot already have a bachelor's degree.
Pierce College must be your home campus.  Follow these instructions to check your home campus, and visit this link to change your Pierce Collge major and/or home campus.
In order to be fully qualified for the MESA program, students must also meet state-mandated educational and financial criteria:

Must be a 1st generation college student (neither parent has a bachelor's degree)
Must be financially disadvantaged (criteria can be met in a variety of ways)
Space permitting, students may be accepted to the MESA program as "Friends of MESA" without meeting one or both of these criteria. Therefore, all students in qualifying STEM majors are encouraged to apply.
Complete our online application! (you'll be prompted to sign into your student account)
Regular academic counseling from a dedicated MESA counselor
Tutoring for STEM courses
Campus MESA Center for students to study, get tutoring, attend STEM-related club meetings, hang out, attend workshops
Mentoring
Academic and personal development workshops
Career exploration through guest speakers, field trips, internship and research opportunities
Transfer application prep
Access to course materials
A supportive community of peers and staff
MESA Program Contact
MESA Center Location & Hours
Ginger 1614 (enter from North side)
Mon-Thurs 9:00 am - 4:00 pm
Fri 9:00 am - 2:00 pm
MESA Program Director: Elizabeth Cheung
Email: cheungep@piercecollege.edu
MESA Counselor: Marcela Portillo
Email: portilm@piercecollege.edu