IMPORTANT INFORMATION
---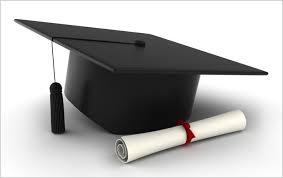 Pierce College is now issuing diplomas and certificates with Parchment 
Winter, Spring, and Summer 2023
Diplomas and certificates have been released
---
Diploma Covers For The Class of 2023: Limited Time Only While Supplies Last 
If you would like a special edition, 75th anniversary diploma cover for your diploma, you are in luck! We have a few extra covers in the Graduation Office.  The office will be open December 8 - December 20 from 8:30am - 4:00pm for pick up. 
Because we have a limited supply, we can only give one (1) per student, even if you have earned multiple diplomas.  These special edition, red diploma covers were the same ones handed out at the commencement ceremony in June.  
Pick-up is available for two weeks. However, don't delay, once all the covers are gone, they are gone.  We cannot mail these covers, they are available for pick up only.  Please bring a picture ID. 
Now Accepting Fall 2023 & Spring 2024 Graduation Petitions
To submit a Graduation Petition, please log in to your student portal, under academics, and submit a graduation petition. We encourage that students see a counselor prior to submitting a graduation petition.  Graduation Petition Instructions
Link to schedule a virtual meeting with a counselor https://www.piercecollege.edu/offices/counseling_center/counseling_appointments.asp 
Express counseling is not available for Graduation Petitions.
ADT- Associate Degree for Transfer Students
ADT- Associate Degree for Transfer students, your degree carries with it benefits at the CSU campuses. In order for the ADT to be considered in the admissions process when you apply to transfer, you must submit a graduation petition with your Pierce Counselor or through your Student Portal by the following dates: 
Fall 2024 Transfers, completing their degree in Spring 2024: Petition November 1, 2023-March 1, 2024 
CSU Transfer Applicants should refer to the Verifying ADT Status for Transfer Applicants​ section in the Cal State Apply Help Center for information on the verification process.​
Please note that ADT includes both AA-T & AS-T degrees.
Winter/Spring/Summer 2023 Graduation Petitions 
Graduation petitions for Winter/Spring/Summer 2023 term are being processed.  Your petition status will change when we reach your petition and it is evaluated.  
The Graduation Office is notifying students as the evaluations are completed, so we ask for your patience. To facilitate the processing of petitions, status updates are not available.  
Transcripts
College/University transcripts: Must be sent directly to Pierce College Admissions & Records Office.
AP/CLEP/IB test scores: Must be sent directly from the issuing agency. (ie. College Board)
Please check your LACCD student email regularly. We will email you when we have received and processed your transcript.
Official transcripts are only needed for graduation purposes. If you are not planning to graduate from Los Angeles Pierce College, please do not send transcripts. The "to do" item related to transcripts do not prevent you from enrolling in classes.
If you need to clear a prerequisite, please contact the Counseling Department.
Off
Diplomas:
Fall 2022 Graduate Diploma/Certificate: Issued by Parchment Diploma Services, September 2023
Spring/Summer 2022 Graduate Diploma/Certificate: Mailed June 2, 2023 
Fall 2021 Graduate Diploma/Certificate: Mailed February 2, 2023 
Fall 2019 - Summer 2021: Mailed
Summer 2019 and Prior: Issued
Off
Office Hours
Please see Welcome Center Hours - Welcome Center is located on the 1st floor, Student Services Building
Graduation Office: piercegraduation@piercecollege.edu 
Pierce College Graduation Office
6201 Winnetka Avenue, PMB #319
Woodland Hills, CA 91371