Out of State Residents
Many states require an authorization process for out-of-state institutions to provide online courses to its state residents. In order to protect consumers and the quality of post-secondary education, states establish permission agreements with out-of-state schools.
Every state has basic requirements that an institution must meet before it is allowed to provide online courses to residents of that state. These requirements are comparable, yet distinct, for each state. Each institution is required to get an authorization agreement or exemption in accordance with the state's laws and rules.
Los Angeles Pierce College is working to procure agreements with all states and U.S. territories.  Los Angeles Pierce College has been granted authorization or an exemption for the following eligible states.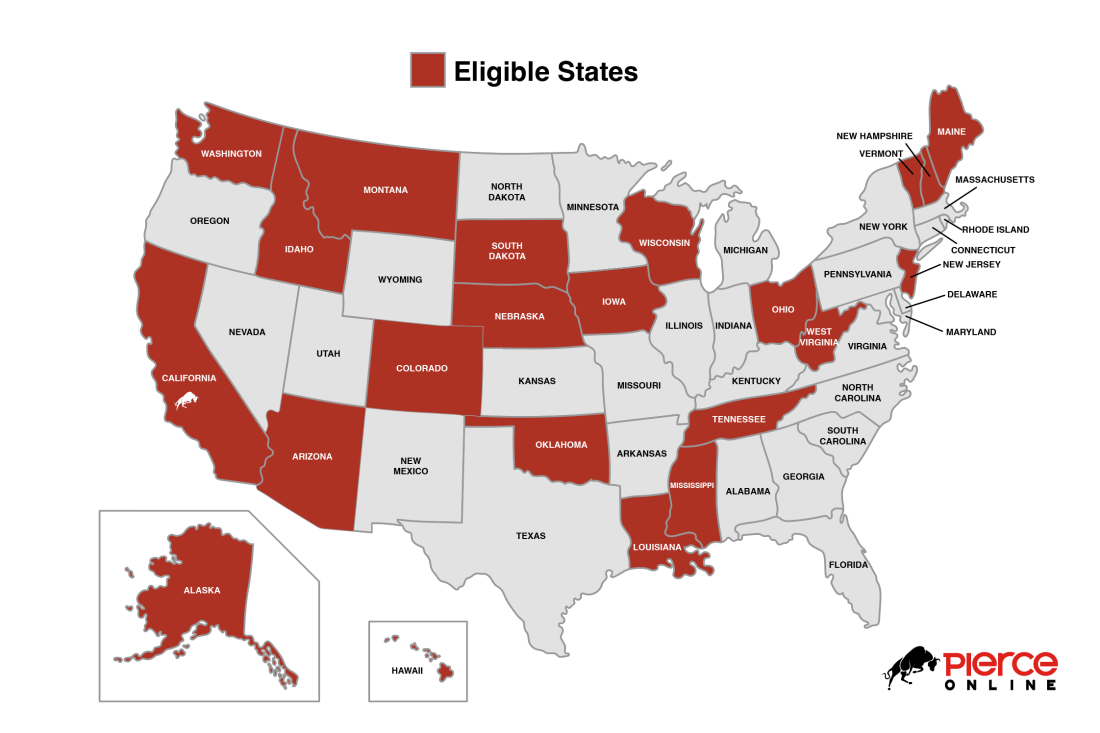 Alabama, Alaska, California, Colorado, Hawaii, Idaho, Indiana, Iowa, Louisiana, Maine, Mississippi, Montana, Nebraska, New Hampshire, New Jersey, Ohio, Oklahoma, Tennessee, Vermont, Washington, West Virginia, Wisconsin
Until California is able to become a member of SARA (a postsecondary online education reciprocity agreement among member states) Los Angeles Pierce College is NOT authorized to provide online education to residents of the following states:
Arizona, Arkansas, Connecticut, Delaware, Florida, Georgia, Illinois, Kansas, Kentucky, Maryland, Massachusetts, Michigan, Minnesota, Missouri, Nevada, New Mexico, New York, North Carolina, North Dakota, Oregon, Pennsylvania, Rhode Island, South Carolina, South Dakota, Texas, Utah, Virginia, Wyoming
Please check back later to see if authorization has been granted.